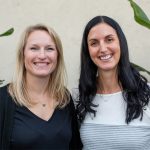 A Vision Takes Shape: The Journey of Building Evolve Counseling Services
October 13, 2023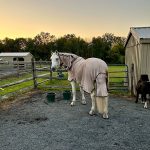 Harnessing Healing Hooves: Exploring Equine-Assisted Therapy
October 13, 2023
By Keeley Seymour, LCSW
4 min read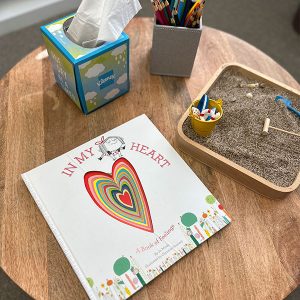 Recently, the Director of my son's pre-Kindergarten class asked parents to come to the class to talk about their careers to the children. When contemplating how to describe what I do on a daily basis, I decided to read a book entitled "In My Heart: A Book of Feelings" by Jo Witek. Beautifully written, this book describes a variety of emotions with illustrations. The book ends with the question "How does your heart feel?" When I arrived on my day to present, we sat in a circle with the children. I read the book and began a discussion about different emotions the children experience. Some children had limited vocabulary to describe their feelings, while a few had descriptive words that accurately described the emotion they were feeling and the insight they had into the emotions they were experiencing. The experience reminded me of how important emotional awareness is for children and its many benefits.
In a country where schools tend to prioritize academic achievements, the importance of emotional awareness in children is sometimes overlooked. However, understanding and expressing emotions is a crucial aspect of a child's development that can significantly impact their overall well-being. Emotional awareness, also known as emotional intelligence, refers to the ability to recognize, understand, and manage one's own emotions as well as the emotions of others. For children, developing emotional awareness is essential for several reasons:
Improved Communication: Children who are emotionally aware can better articulate their feelings, thoughts, and needs. This enhanced communication skill allows them to express themselves more effectively, reducing frustration and misunderstandings.
Stronger Relationships: Emotional awareness enables children to empathize with others, fostering healthier and more meaningful relationships. They can better comprehend the emotions of their peers, leading to improved social interactions and reduced conflicts.
Stress Management: When children understand their emotions, they are better equipped to manage stress and anxiety. They can identify when they are feeling overwhelmed and use appropriate strategies to cope with these feelings.
Increased Self-Confidence: Children who are in tune with their emotions tend to have higher self-esteem. They are more secure in themselves, as they can navigate their feelings and experiences with greater ease.
Better Problem Solving: Emotional awareness promotes critical thinking and problem-solving skills. Children can assess situations from multiple perspectives, making it easier to find creative solutions to challenges.
How do we open a conversation with our children about emotions? Particularly when we struggle with identifying our own emotions?
Create a Safe Environment: Children need to feel safe and comfortable discussing their feelings. Ensure that your home or classroom is a judgment-free zone where they can share without fear of criticism.
Lead by Example: Children often learn by observing adults. Model emotional awareness by talking about your own emotions openly and honestly. Share your feelings and how you cope with them.
Use Storytelling: Storybooks, movies, and TV shows can serve as excellent conversation starters about emotions. Ask children how characters in stories might be feeling and why, and relate these emotions to their own experiences.
Ask Open-Ended Questions: Instead of asking, "How was your day?" which often leads to one-word answers, ask open-ended questions like, "Can you tell me about something that made you happy or sad today?" This encourages children to elaborate on their feelings.
Listen Actively: When children do open up about their emotions, be an active and empathetic listener. Avoid interrupting or offering immediate solutions; sometimes, they just need someone to listen and validate their feelings.
Label Emotions: Teach children the names of different emotions and help them recognize these feelings in themselves and others. This empowers them to express their emotions accurately.
Offer Support: Let children know that it's okay to feel a wide range of emotions and that you are there to support them. Emphasize that emotions are a natural part of being human.
Encourage Problem-Solving: After discussing emotions, help children brainstorm strategies for dealing with challenging emotions constructively. This could include deep breathing, drawing, or talking to a trusted adult.
Be Patient: Some children may be hesitant to open up about their feelings, and that's okay. Encourage them gently, but don't pressure them to share if they are not ready.
After reading the story and identifying our emotions that day, the class and I discussed ways to manage emotions. I instructed the children to hold stress balls and practice breathing techniques to use when feeling nervous, angry or frustrated. The children obeyed, inhaling deeply and exhaling slowly, their faces serene. For one moment during my time at the school, there was silence and peace. With each mindful breath, they were building a foundation of emotional intelligence, self-awareness, and resilience.