The Power of Emotional Awareness in Children: Nurturing Well-being
October 13, 2023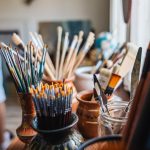 Nourishing Creativity: Using Art Therapy to Help Treat Eating Disorders
November 16, 2023
By Keeley Seymour, LCSW
3 min read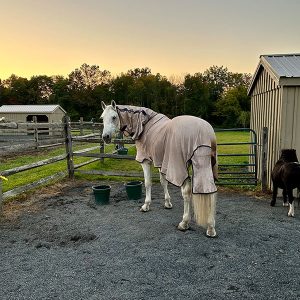 "There's something about the outside of a horse that is good for the inside of a man."
-Winston Churchill
Throughout my professional career, I often heard about equine-assisted therapy, particularly as an intervention offered at eating disorder residential treatment facilities. I knew it supported those with a history of trauma to unlock the mind/body connection, but I had otherwise limited information on its process and benefits. Over the past several months, I have conducted weekly sessions with a client at Kindle Hill Foundation in Blue Bell with one of the equine specialists. The sessions at Kindle Hill have opened my eyes to how the use of such a large (and honestly intimidating!) animal can activate self-reflection, grounding, and self-confidence.
What is Equine-Assisted Therapy?
Equine-assisted therapy is a therapeutic approach that involves interacting with horses to address various emotional, mental, and physical challenges. The serene presence of horses, coupled with their gentle nature, makes them ideal partners in the journey towards healing. Horses are the only domesticated prey animal. They live in the present moment and are constantly in a state of hypervigilance, which provides a natural mirror reflection of the individual's own emotional state.
One of the central principles of equine-assisted therapy is grounding. Some techniques commonly used in equine assisted therapy include:
Mindfulness: Interacting with a horse requires individuals to be fully present, focusing on the horse's body language and their own sensations. This heightened mindfulness helps participants detach from past traumas or future anxieties, fostering a sense of inner peace.
Breathwork: Horses are incredibly attuned to changes in human physiology. Practicing deep, intentional breathwork while interacting with a horse can help individuals regulate their emotions and reduce anxiety. The rhythmic exchange of breath between human and horse creates a calming synergy.
Non-Verbal Communication: Horses are masters of non-verbal communication. In equine-assisted therapy, individuals learn to communicate with horses through body language, eye contact, and energy. This skill can be transferred to human relationships, improving emotional intelligence and interpersonal connections.
Grounding Exercises: Activities such as grooming, leading, or simply standing beside a horse encourage individuals to focus on the tactile sensations and physical presence of the horse. This grounding technique helps people reconnect with their own bodies and establish a sense of safety and stability.
What feelings can arise?
Engaging in equine-assisted therapy often leads to a variety of emotions, each contributing to the therapeutic process:
Empowerment: Accomplishing tasks like leading a horse or guiding it through an obstacle course can instill a deep sense of empowerment. This newfound confidence can transfer to other aspects of one's life.
Trust: Building trust with a horse mirrors the process of building trust with oneself and others. Horses are highly attuned to authenticity, rewarding individuals who approach them with honesty and vulnerability.
Calmness: The serene and peaceful presence of horses has a natural calming effect. Interacting with these majestic creatures can reduce anxiety, stress, and depression, promoting a sense of inner calm.
Release of Emotions: Horses have a unique ability to draw out buried emotions. In the presence of a horse, individuals often feel safe enough to express their feelings, facilitating emotional release and healing.
Connection: Many participants describe a profound sense of connection with horses, often referring to them as soulful beings. This connection can help individuals feel less isolated and more in tune with the world around them.
I started the sessions at Kindle Hill with a client, optimistic but uncertain of the impact. Not only have I been able to see a shift in the client, but a shift in myself. As we stand in the gravel paddock with Kramer, our usual partner, I find myself participating in the grounding exercises alongside my client. I notice my breath as I close my eyes and pet a spot on the horse that parallels the tension on my own body. The profound sense of peace is noticeable and it makes me wonder, who in this moment is benefiting more, me or my client?