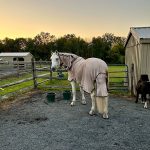 Harnessing Healing Hooves: Exploring Equine-Assisted Therapy
October 13, 2023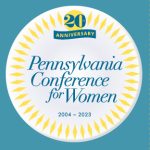 Shattered Ceilings and Unbalanced Homes: Why do women get asked "How do you juggle it all?"
December 4, 2023
By Gianna Damis, ATR-BC, LPC
2 min read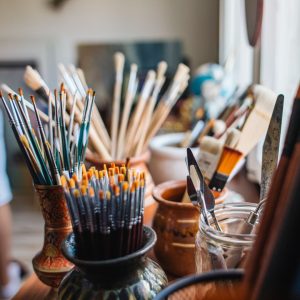 Have you ever shown up to your therapy session for your eating disorder, only to realize you're not sure what to talk about this time? Maybe you know you have been having a difficult time, but just aren't sure how to put it into words. On the other hand, you might know how to talk about your experience, but are starting to feel burnt out as you find yourself revisiting the same topics over and over.
When we develop an eating disorder, it's very easy to lose our sense of self in the process. Art therapy helps to bridge that gap by getting you back in touch with yourself and your emotions, while engaging in an art task that aligns with your therapeutic goals. Nonverbal, symbolic communication (like through art) has been shown to support self-awareness, personal expression, self-esteem, adopting new perspectives, and alleviating pain.
Maybe you could use some support finding your motivation for recovery, processing life's stresses that contribute to your eating disorder, getting more in touch with your emotions and your body, or you're itching for a supportive, holistic way to express yourself. Art therapy is a tool to help with all of that and more. No matter where you are in your eating disorder or recovery journey, you may be able to benefit from art therapy in some way.
The art therapist generally provides a task that is in line with your therapeutic goals and then facilitates processing of your artwork by asking focused questions. They will generally have a variety of materials for you to work with in 2D and possibly 3D, but you can also do art therapy while in a telehealth session, too!
Contrary to common myths, you do not need any prior art experience in order to engage in art therapy. Art therapists now commonly approach sessions in a way where they are not psychoanalyzing what you make, but instead want to hear what you have to say about your artwork and the meaning you make of it. The journey you take in art therapy is your journey, and the art therapist's role is to help facilitate that.
While art making can be beneficial even if we do engage in it on our own, art therapy can only be done in the presence of a trained art therapist. Through this process, you might be surprised to learn new things about your inner world, or feel a sense of relief after expressing a part of yourself in a safe space.
You can work with an art therapist by reaching out to Evolve Counseling Services or visiting the American Art Therapy Association website and clicking "Art Therapist Locator" under "Resources".